When you think of yellow, chances are your first thought is of the sun. The yellow color is bright, cheery, warm, and sunny. It makes us feel cozy and happy. In color therapy, yellow brings a joyful feeling. For interior design, yellow furniture, walls, or accents can add brightness, even to a small space.
It is also important to choose the right shade of yellow for your room. Yellow can be very stimulating. In a bedroom, walls should be of a more muted level so as not to overstimulate the senses when you want to sleep. A pale yellow room creates a warm and cozy place to rest your head after a long day. As you can see in the photo below, the room ties the yellow color together with a brighter yellow on the rug.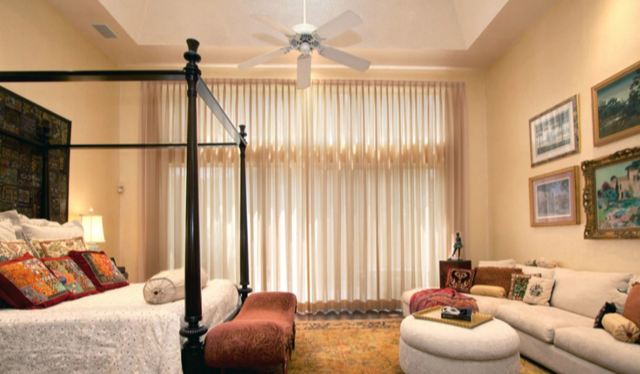 One of the things that you will notice in the next photo is how the yellow paint on the walls seems to beckon the outdoors inside. When creating yellow rooms, it is essential that you bring in some other strong accents, such as a rich wood or using the color white to bring a serene aspect to the yellow. The florals in the photos on the wall along with the flowers in the vase make it seem as though the room is one with nature outdoors.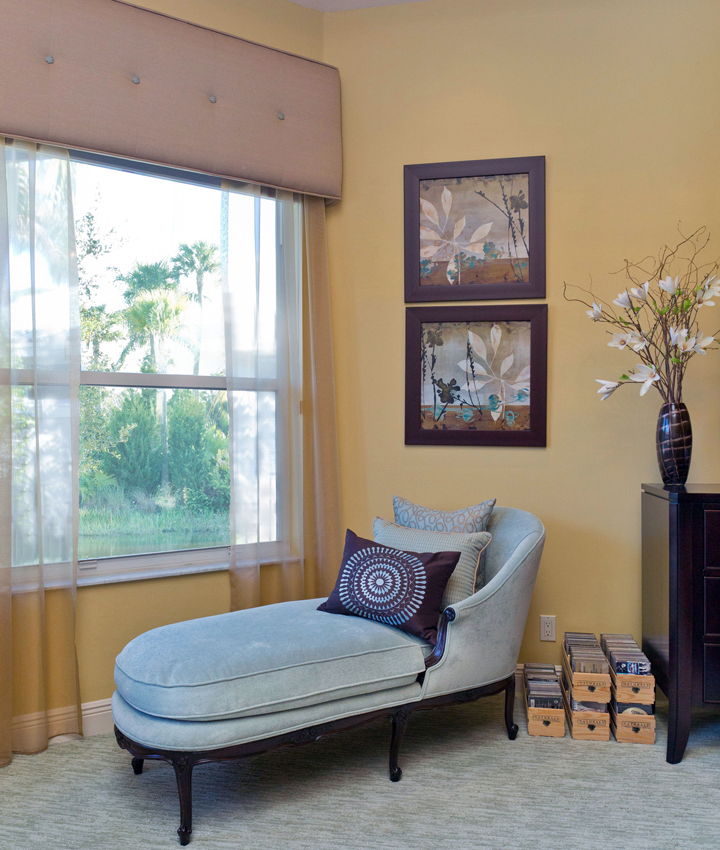 Using Yellow Color in a Living Room
In the first of the two photos below, you can see how yellow living room walls create a natural backdrop for landscape photos. Yellow is one of the most popular colors for flowers, and for a good reason. It makes us think of sunflowers which are bright and cheery. In this room, yellow accents continue in the rug, and on the throw pillows and the table lamp. The yellow does not overpower – instead, it acts as an accent even though it is seemingly all around.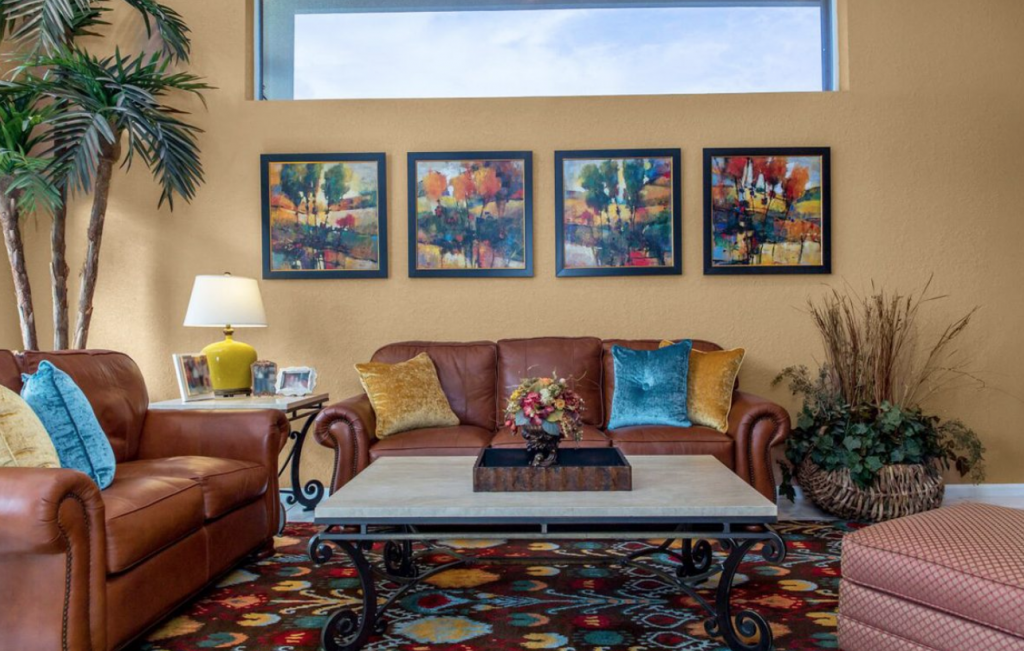 You might be afraid to step up to yellow walls. Living rooms are an ideal place to go ahead and use yellow color on the walls. Unlike darker colors, yellow can open up a room and make it appear larger. When used in the right shades, yellow does not overpower. You can see how well the yellow sofas complement the walls. Instead, it creates a stunning ambiance. Accented by the white drapes, as well as the earthy hues of rust and green makes the room below a welcoming place to relax and unwind.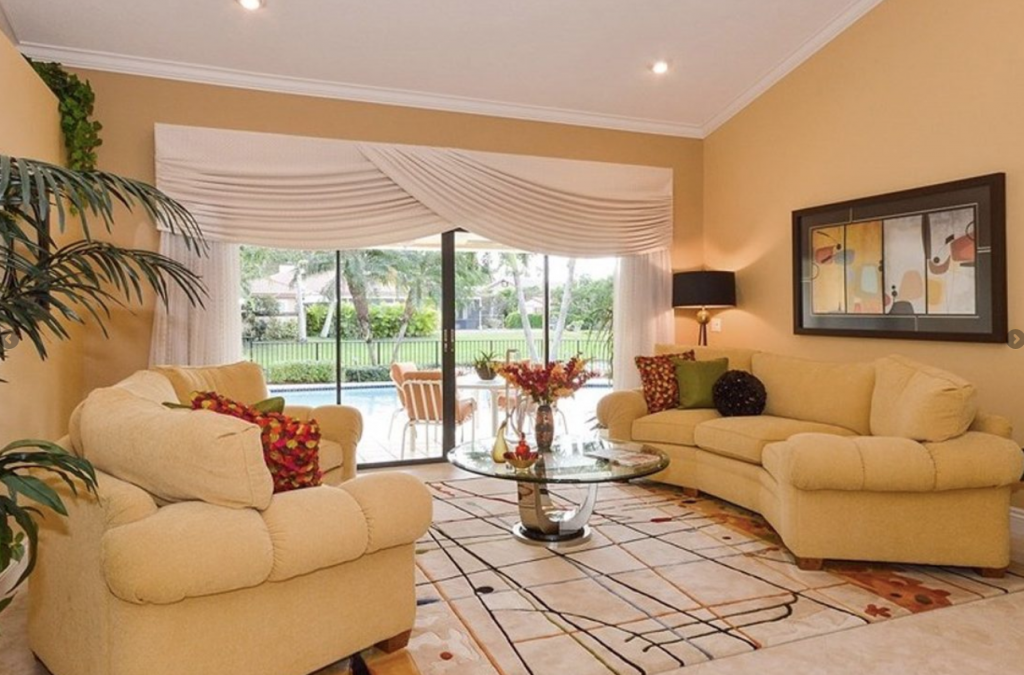 Accenting Your Interior Design with Yellow Color
Yellow room ideas do not need to be as dramatic as what you saw in the previous photos. Some people want only a touch of yellow color to accent their color scheme. Yellow works well with white, blue, black, and gray. As you see in the photo below, there are many ways you can incorporate yellow in accent pillows. Textures and designs can make quite a visual impact in a room.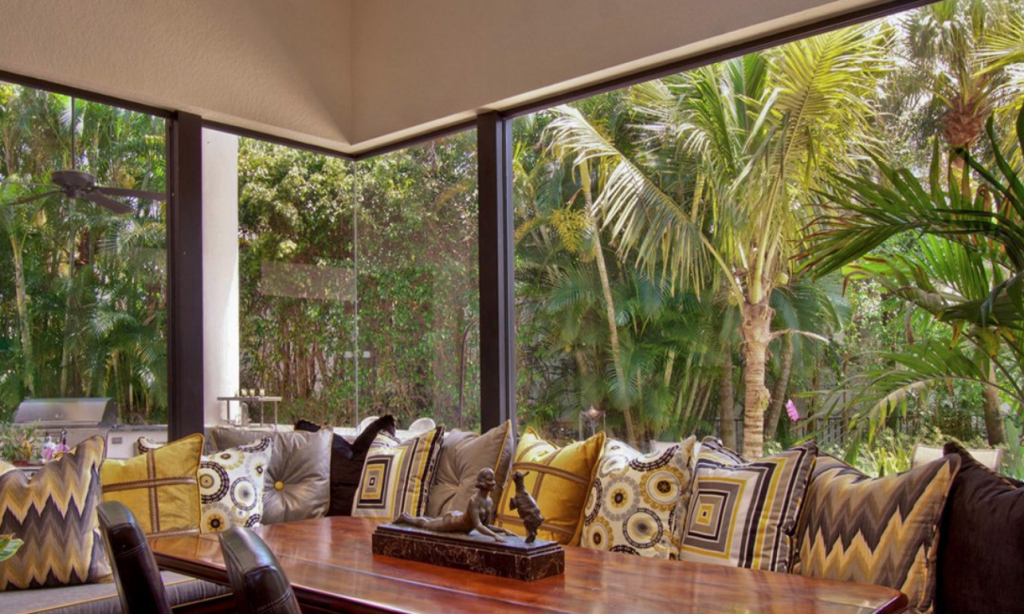 You can accent yellow rooms with wallpaper designs or with a variety of knickknacks. Items can include vases, candlesticks, and other objects of art.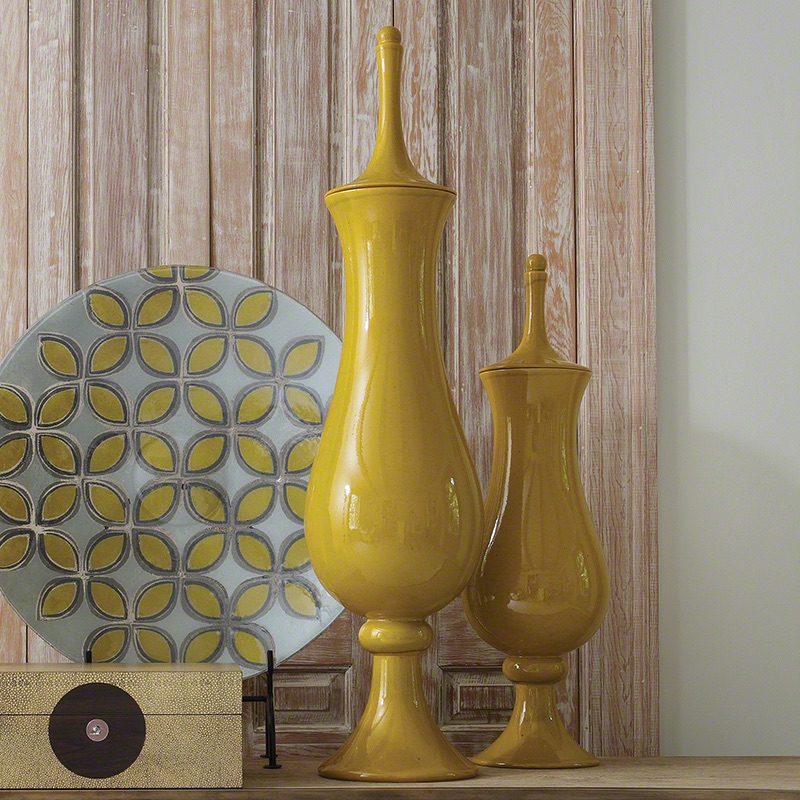 Too much of bright yellow color in a room can increase anxiety and can be difficult for the eye. It is essential to get the help of an experienced interior designer to help you select the right shades of yellow for your room.
HK Interiors can help you discover how to incorporate the color yellow into your interior design.  Call 954-401-8542 to find out how our services can help you transform your home or office into the vision you desire.