What are your favorite interior design styles? Perhaps you do not know the difference between country and farmhouse, or coastal and tropical. Have no fear; we can help.
Some people go into their interior design meeting knowing exactly what they want, what kind of style they like. Others have no clue where to start or what they like. Perhaps they know that they do not like earth tones or the cold look of metal. Some have so many different likes that they want every room of their home to reflect a distinctive style.
Before you wind up with a home that reflects chaos rather than style, speak with an interior designer to discuss how to incorporate your likes and desires into your home. Choosing from the many interior design styles below can help you bring out the inner you and reflect it in your surroundings.
You can also take our Interior Design Styles Quiz to help narrow down your choices.
Your A to Z List of 21 Interior Design Styles (Part 1)
Because there is so much to know, we are splitting these styles into two blogs. Learn more about the first ten of these 21 interior design styles in the alphabetized list below:
Art Deco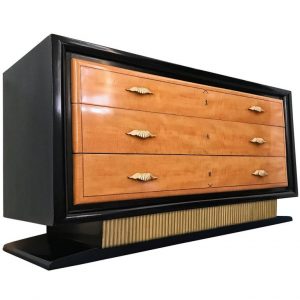 Inspired by the Art Deco style of the 1920s, the elegant feel of this design features uniquely geometric furnishings. Bold curves, shiny brass and chrome, lacquered wood, mirrors, and glossy paint fill the Art Deco space. Lighting is a crucial aspect of the Art Deco design.
Asian/Zen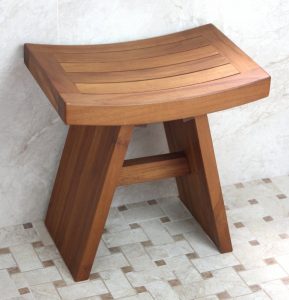 Asian interior design styles focus on simplicity, natural materials, and clean lines. Zen-like interiors aim to bring balance and harmony to the home. You may find the room has a minimalistic approach, with sustainable woods and little window coverings. Orchids, door panels, room dividers, Banzai trees, and natural fibers complete the look.
Bohemian/Eclectic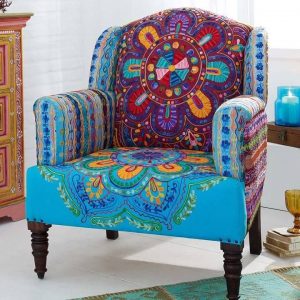 The Bohemian/Eclectic design is unconventional and allows the owner to express his or her free-spirit style. Expect to see an unconventional room featuring richly patterned rugs, unique lighting, eclectic accessories, and a burst of color. Furnishings can include both modern pieces as well as weathered or antique items. Again, nothing should go together, yet it all somehow does. People who lean towards a unique surrounding often go for this type of design that incorporates numerous contrasting elements. An interior designer treads this trend carefully to avoid overdoing the look of the room. The palette is varied, with contrasts in furnishings and accent pieces – of which there are often many. The Eclectic design personifies the owner and has no guidelines or limitations.
Coastal/Beach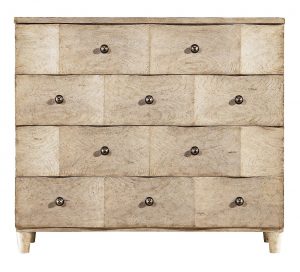 The design elements for the Coastal or Beach décor bring the serenity of the ocean indoors. These styles typically feature shades of white, beige, blue, aqua, turquoise, green, and teal. Organic materials, seashells, natural lighting, nautical accessories, and ocean-inspired art complete the look. Rattan and wicker furniture or accessories fit into the Coastal design.
Contemporary/Modern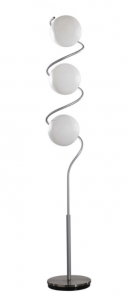 Contemporary/Modern design is ever changing as it reflects today's views and characteristics. Think geometric designs in a clutter-free environment. Both interior design styles focus on dramatic artwork and accessories. Furniture incorporates clean lines and smooth, polished surfaces. Open floor plans, natural light, unusual layouts, natural or textured fabrics, metal and wood, and neutral colors are found in Contemporary designs.
Country/French Country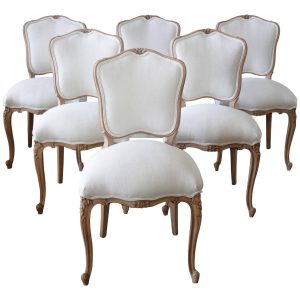 When you think about a French countryside complete with warm, muted colors, fabrics rich with patterns and texture, and a cozy feel, you have a Country interior. Wallpaper, stenciled wall designs, earthy palettes, pottery, stone, and heavy linens complete the look.
Farmhouse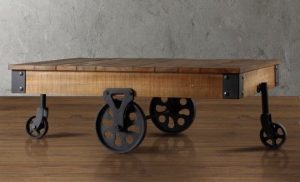 Leaning towards a Country or Rustic feel, the Farmhouse design utilizes light woods and heavy use of the color white. Furnishings are often large and feature natural fabrics. Exposed ceilings with reclaimed antique wood beams, wide plank floors, and open shelving help provide a cozy feel.
Glamour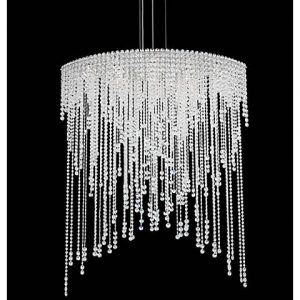 Combine the drama of Hollywood and over-the-top designs that incorporate bold shades of red, purple, and turquoise. Hollywood interior design often combines the use of velvet, plush, and antiques. Grand chandeliers, mirrors, and contrasting colors of pink, green, and lemon yellow are other aspects of the Hollywood design.
Industrial/Urban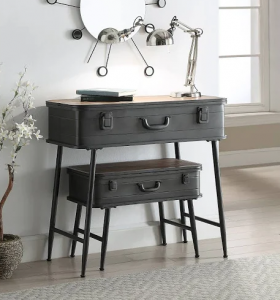 With images of a warehouse in mind, the Industrial approach to design incorporates wood, brick, metals, and even exposed pipes into the décor. The result is often an unfinished look featuring a mix of neutral, brown, and gray colors. Antique wood and metal surfaces, and even concrete flooring are elements of Industrial design. Incorporating a bit of Industrial design, Urban interiors combine exposed ducts and structural features with light colors and artistic accents. Geometric designs, clean finishes, and unusual materials and textures bring the Urban look together.
Mediterranean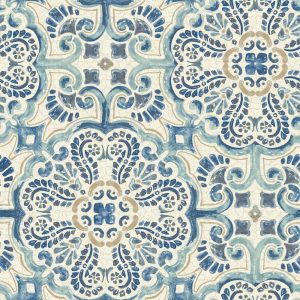 Earth tones, columns, arches, brick, tile, and large, ornate furniture signify the Mediterranean design. Curved furnishings, over-sized accessories, and ornamental styling round out this décor.
Keep an eye out for part 2 of this blog.
Which design speaks to you? Contact HK Interiors, your South Florida interior design specialists to help you transform your home or office into the vision you desire. Call 954-401-8542 today for all your interior design needs.