Black is classic, ageless, timeless, sophisticated, versatile – a color that never goes out of style. However, you have to be very careful when using the color black in interior design. Too much black can be overpowering. When used properly, interior designing with the color black can make your home or office a visual masterpiece.
Black is universal in any design styles, and is often incorporated in Asian, industrial, minimalist, and contemporary, among others.
There are many ways to use the color black in your home or workspace, including:
A black accent wall
Black window treatments
Black furniture or upholstery
Black textiles such as rugs or pillows
Black vases, bowls, picture frames, or other accessories
Black iron beds
Black lighting fixtures
Why Choose a Black Accent Wall?
When thinking about wall color, many people first consider white or a shade in the white or neutral family. The color black is about as far away from white as you can get in the color spectrum. However, painting an accent wall black can add a dramatic flair to a room, just keep in mind the following if you do:
A room with a black wall requires an abundance of natural light – make sure there are plenty of windows otherwise reconsider your color selection
Black works well with monochromatic, neutral colors
Consider using natural materials and textured fabrics to soften the black accent wall
Pick one bright accent color to provide a vibrant contrast against the black wall
Graphite stone provides a textured look for walls, such as in a shower
Using the Color Black for Window Treatments
You can use the color black for window treatments against light colored walls for bold contrast. Correctly used, black can impart an expansive feel to a room. Patterned shades make a statement while adding dimension to a room. Therefore, using a neutral curtain over the shades can create a multidimensional and layered look.
Black sheers offer a bit of elegance, especially when accented with a tiny bit of color. Light filtering roller and solar shades still allow you to use the color black while allowing in natural light. Sheer black drapes create an exciting image in a room that features metallic furnishings as the light bounces off the metal.
A black cornice over sheer white drapes compliments a black rug, accessories, and zebra print chairs. The combination of black and neutral colors with gold, aqua, and blue accents on the wall lend an open airy feel to a small space as highlighted in the photo below.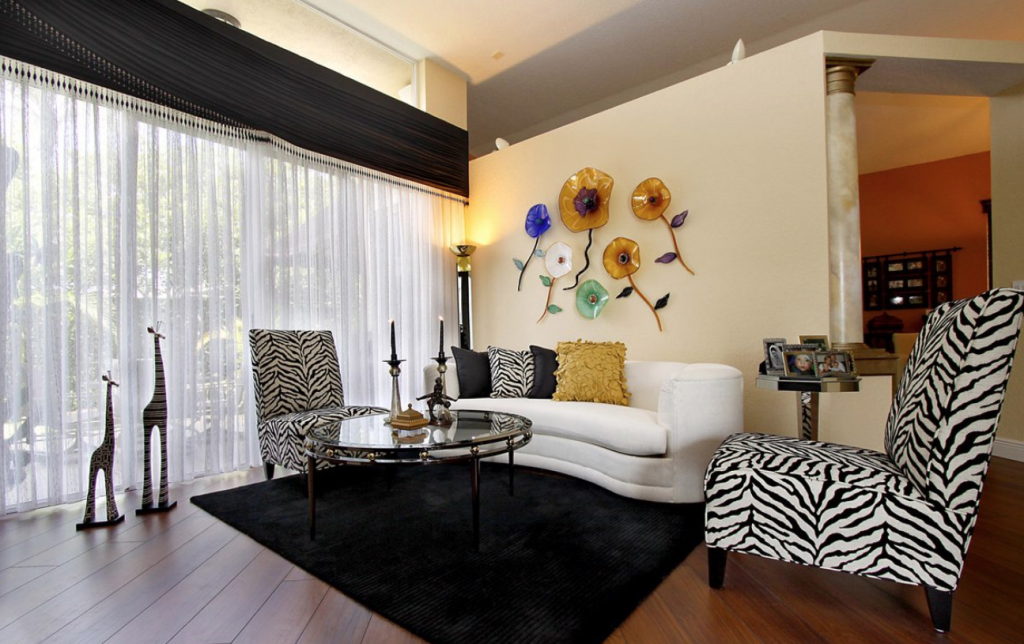 Choosing Furnishings in the Color Black
Selecting furniture in the color black creates a timeless look in your room, as black is elegant, classic, powerful, and gives a rich feel to the home or office. Many people choose a black leather couch as it creates a look of wealth or abundance. Since black furnishings can make a room feel smaller, it is best to incorporate this color in larger rooms. One thing to remember about black furniture is that it will also show dust, scratches, lint, and pet hair more than some lighter colors.
In the photo below, you see how black has been incorporated into an elegant dining room, complimented by a gold and crystal chandelier and glass table top.
Using the Color Black to Accessorize Your Room
Pillows and rugs that feature black geometric shapes attract the eye and make a room "pop." You can take that same effect upwards and use geometric designs as a cornice over sheers or blinds, as shown in the pillow below. The eye-catching appeal draws your attention to what might have otherwise been a boring corner.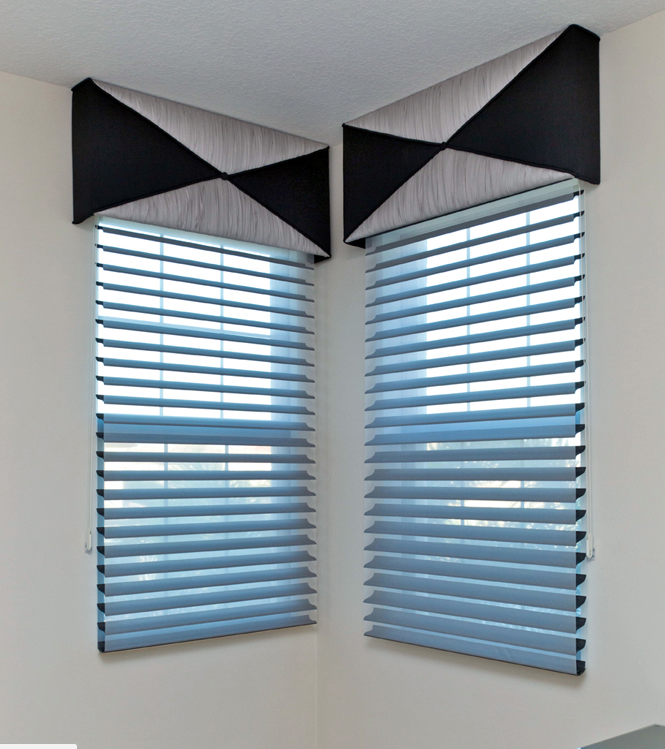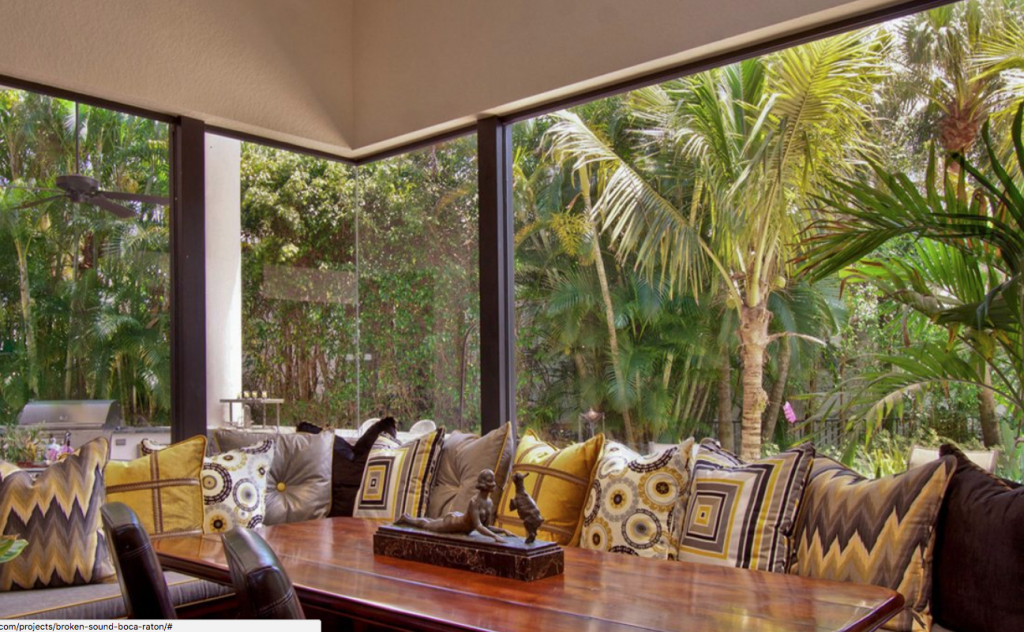 A black chandelier hanging from the ceiling contrasts against white walls and will help draw the eye upward, enlarging the feel of the room. In the photo below, you can see how to incorporate black lighting fixtures over a corner table with black seating. A small area can receive a visual pop of color and elegance when incorporating black into the design.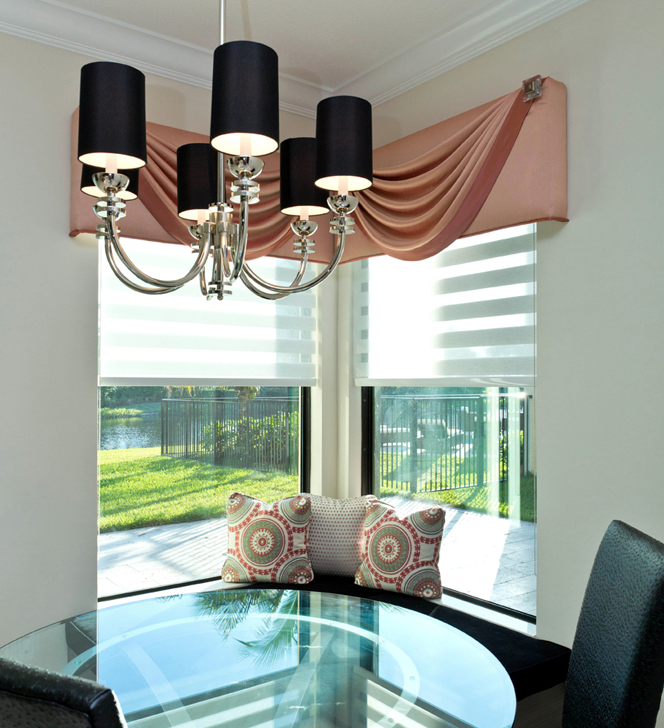 Black vases, picture frames, end tables, and other accessories can help you add a bold touch of this color to your room. In the room below, floor to ceiling windows bring the beauty of nature indoors, while providing an abundance of natural light. The placing of a black, Oriental screen in the corner, along with black accents on the throw pillows adds a unique flair to the room.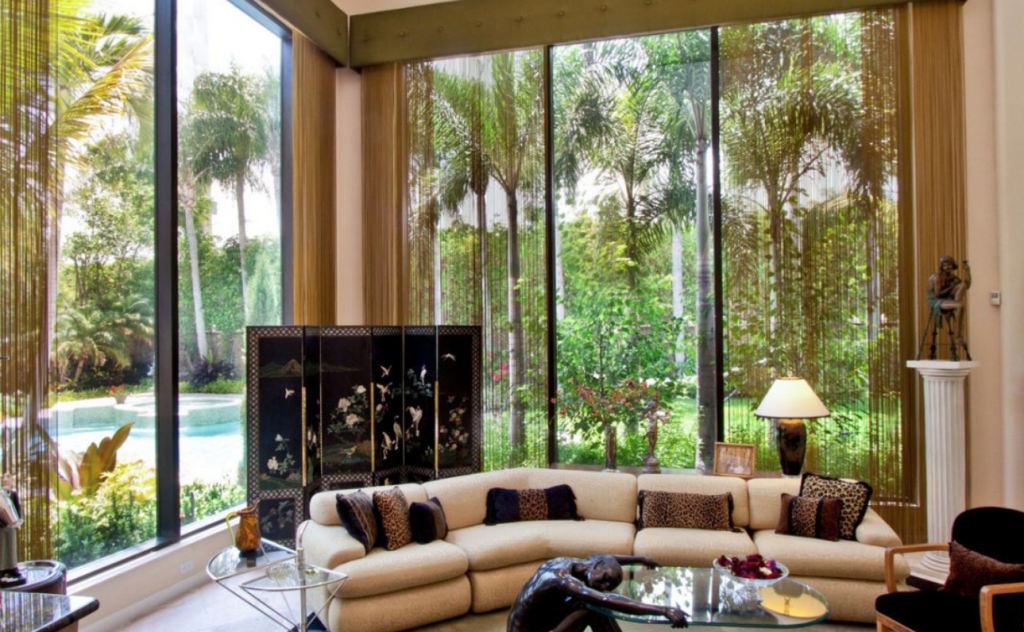 Pairing the color black with other hues can provide the following feel to your room:
Black and white – timeless, classic, sophisticated
Black and gold – luxury
Black and red – dramatic
Black and purple – royalty
Black and silver, brass, or copper – opulence
When pairing the color black with pastel colors, you will create a harmonious look to the room. Use bright hues for vibrant contrast.
Contact HK Interiors to discover how to incorporate black and other colors into your home or office. Call 954-401-8542 today for all your interior design needs.