Whether your bedroom is small or large, the right design can combine functionality and personality. What is it that you want most out of your bedroom design? That is the first question to answer.
Some people want to turn their bedrooms into a serene escape from the hectic pace of daily life. Others look to their love of creativity for a visual masterpiece that transforms their bedroom into a work of art.
Whatever your desire for your master bedroom, it is possible to create, and on budget.
The next thing to do is to look around your current bedroom. Are there elements you would like to keep? Some people love their window treatments or a piece of furniture that they want to use to enhance their new bedroom design.
Perhaps you want to start from scratch – keeping nothing from the past and instead opting for a whole new look. You might even be moving into a new home and working from the ground up.
Your interior designer will help you identify the elements most important to you by discussing bedroom design ideas. Colors, textures, patterns – all are essential elements of your new space.
How to Get Started on New Bedroom Design Ideas
Everything in life starts with a plan, and interior design is no different. Bedroom design begins with discussing your likes, dislikes, and visions. Then, your designer will likely create concept boards such as the ones below.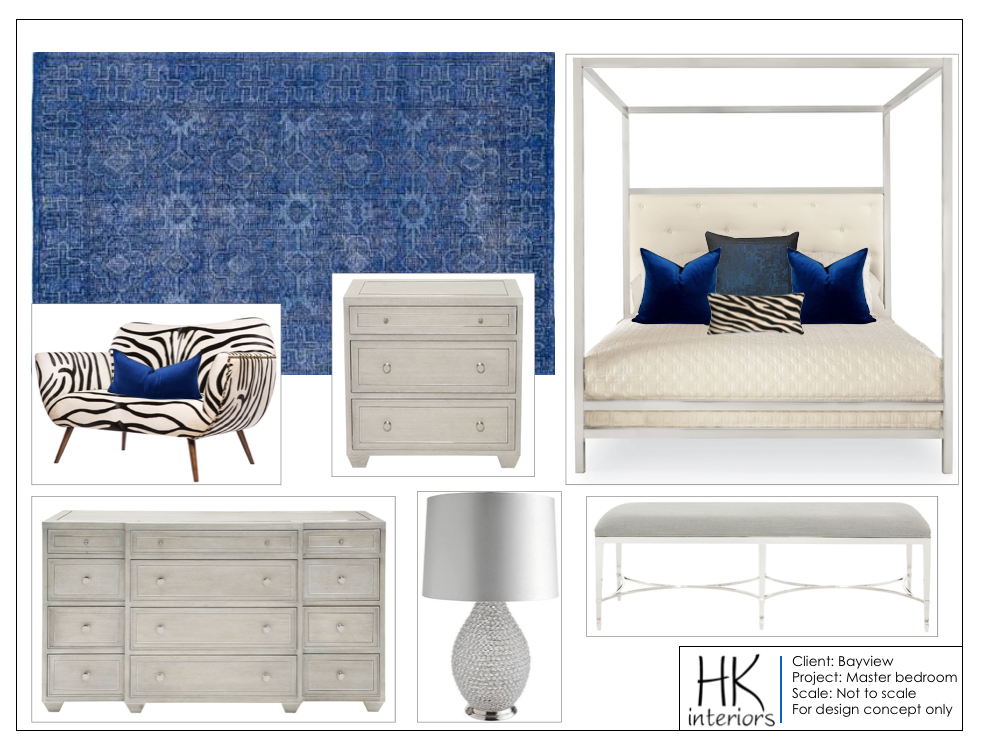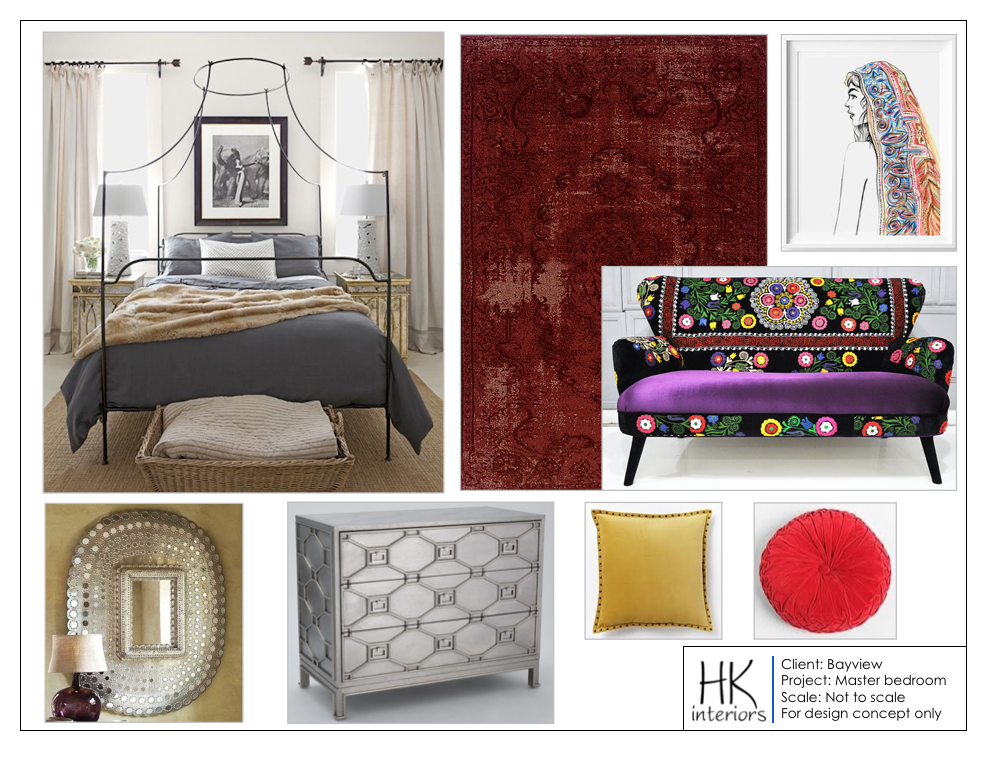 Concept boards help to narrow your design likes and dislikes. Perhaps you want an eclectic piece of furniture to be the focal point of your bedroom design. In the pictures for the bedroom above, both the couch and the black iron bed add a unique and artistic feel.
The bedroom decorating ideas presented in your designer's concept boards are a starting place to take your design to the next step – implementation.
Master Bedroom Designs That Bring Deep Sleep
In the first master bedroom design below, the client loved blue. We started with a blank slate – every element of the room would be new. Laminate floors replaced the carpet, while accents on the pillows and bedspread matched the blue on the walls. Gold picture frames complemented the gold accents in the bed table lamps. The room has a simple yet elegant look and feel.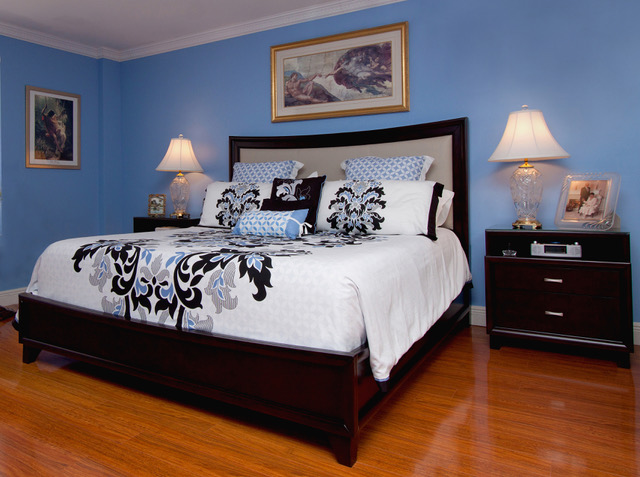 In the following design for bedroom, the client was still using her college days furniture. We completed an entire makeover from floor to ceiling. Blackout shades are hidden from sight under the cornices. Traversing sheers soften the windows. The furniture elements brought a mature touch of class to a room that once held memories of college days.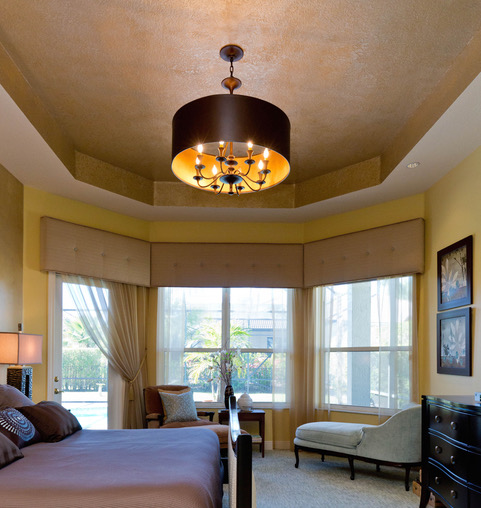 In the final bedroom picture below, an art lover wanted to mix textures and patterns to create an eclectic haven. Multiple throw pillows accent both the sofa seating area and bed. The warmth of the walls and fabrics created a serene yet sophisticated statement.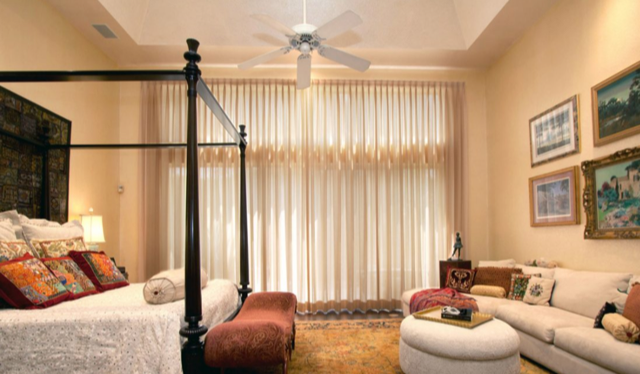 As you can see, bedroom design can express many different feelings and desires. To learn how to transform your bedroom into a magnificent getaway from the outside world, contact HK Interiors. Our interior design services can help you create magic in any room of your home or office. Call 954-401-8542 today for all your interior design needs.