Before you get any preconceived notions about using the color pink for your interior design plans, take a moment to look at this pink diamond. What do you see? Elegance, sophistication, beauty, shimmering, richness? All that is possible when you incorporate pink into your home. Pink interior design can transform your space in ways you never expected.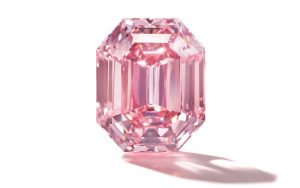 We associate the color pink with femininity, love, and babies. Pink is warm, soothing, and, as a muted shade of red, passionate. We often think of a pink bedroom as being girly or feminine, but pink goes well beyond that limitation. In fact, the use of pink is limited only by past perceptions. It is time to bring pink out into every room of the home – whether in subtle hints or bold statements.
Pink lets your imagination run wild, with shades such as fuchsia, carnation, magenta, rose, and blush. According to Benjamin Moore's website, soft, muted blush tones of pink are perfect for living and dining room walls. Balance the bold beauty of magenta paint with cream trim for classic glamour. Pink pairs beautifully with white, neutral, or grey colors. If you are looking for vivid contrast, opt for black or deep brown to pair with pink.
Who says pink furniture is just for girls? The Sketch Lounge in the UK envelops you in a sea of pink that is subtle, inviting, relaxing, elegant, and, some might say, even seductive. The stark contrast of the zigzag design on the flooring with the gold and brass accents creates an intimate setting.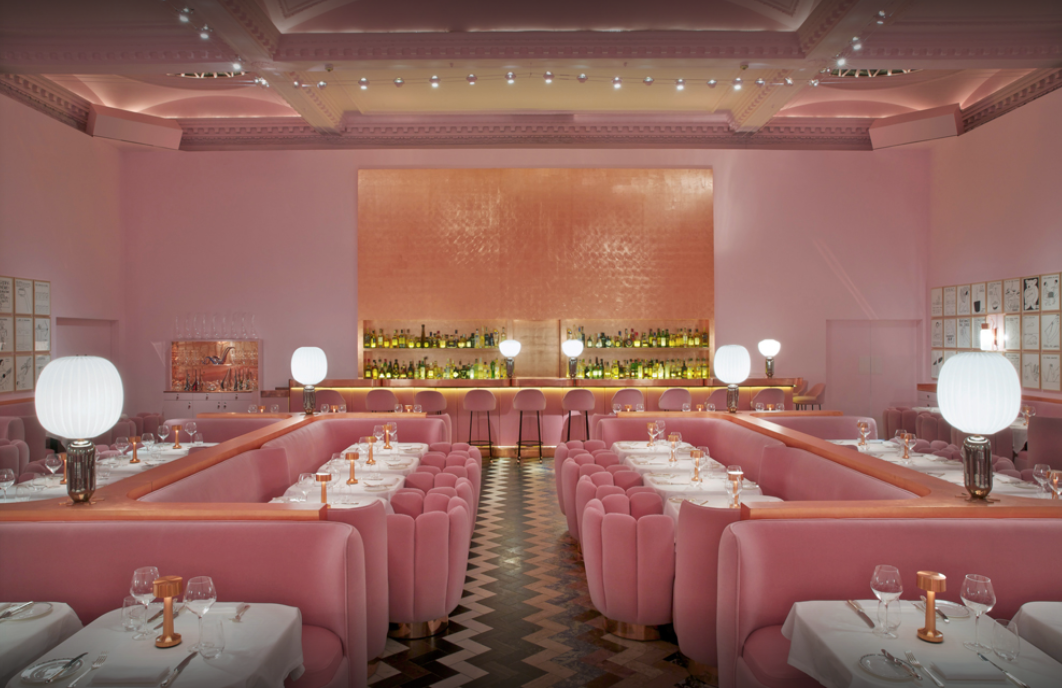 Using Pink Interior Design Throughout the Home
Incorporating a pink color scheme into your existing home can be as simple as a new piece of furniture or as extensive as a whole room makeover. You can paint one accent wall the perfect shade of pink to go with your present color scheme or change it all up for a bright, fresh look. Think textures, patterns, and hues. There is no limit to the imagination as to how to infuse pink interior design into your home.
Some people fear that pink home furnishings will make a room look too girly. That is not the case. You can create a feminine look without going overboard. The elegant design of this daybed/sofa imparts practicality along with style. For those looking to brighten up the design, a variety of accent pillows in assorted colors could bring an interesting contrast.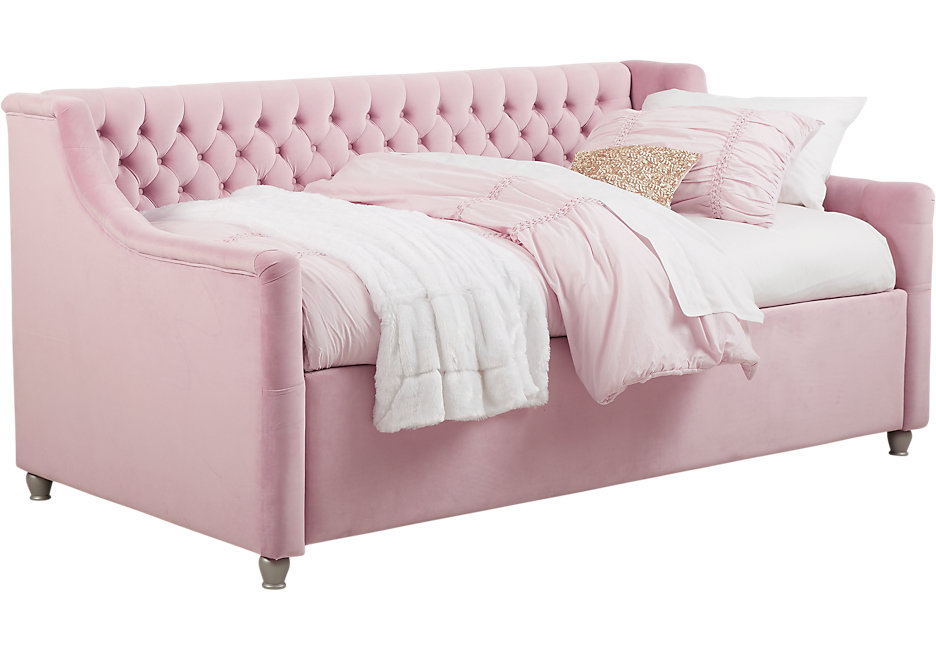 Incorporating a mixture of pale and bold colors in varying shades of pink draws the eye without being overbearing. In the dresser pictured here, the gradient approach to the drawers starts out light, moving down the spectrum until you reach a muted hot pink. Whether on its own merit, or incorporated into other pink touches, this dresser makes a bold, yet sophisticated statement.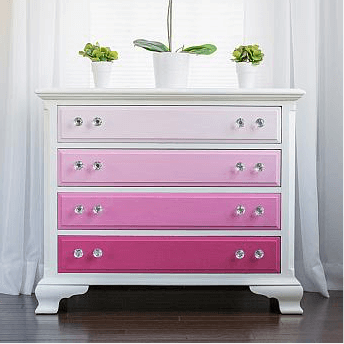 The use of pink bedding can be relaxing and calming in soft, muted tones, or invigorating and inviting in brighter hues. Today, it is common to see pink incorporated into bedding with leopard prints. Pink pairs beautifully with geometric shapes, stripes, and polka dots.
Grey and Pink – Interior Design That Speaks Elegance and Sophistication
Grey and pink interior design bring sophistication to any home. In the room below, we find the understated elegance you get when combining grey with pink. A grey sofa accented with pink throw pillows is both inviting and refined.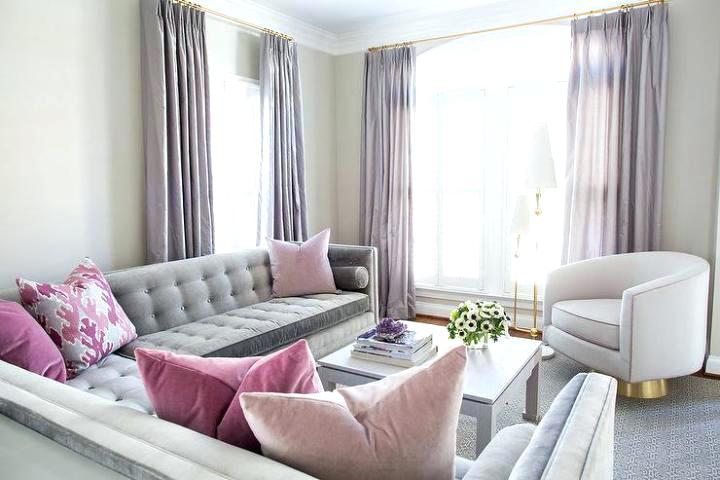 We continue the pink and grey combination in the bathroom below, where elegant pink wall tiles are a perfect backdrop to natural materials. Pink pairs beautifully with stone, wood, concrete, and ceramics.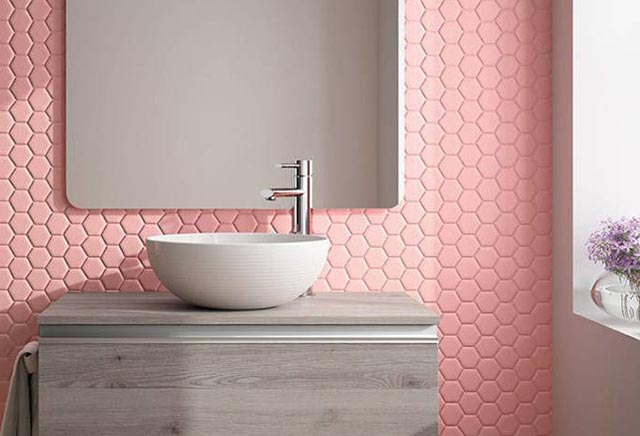 A close cousin to pink and grey bathroom décor is substituting black for the grey to give a nostalgic look to the room. The use of pink and black takes us back to the 1950s – the "happy days" of yesteryear. You can also bring pink and black into the 21st century by combining pink with black metallics for a bold statement.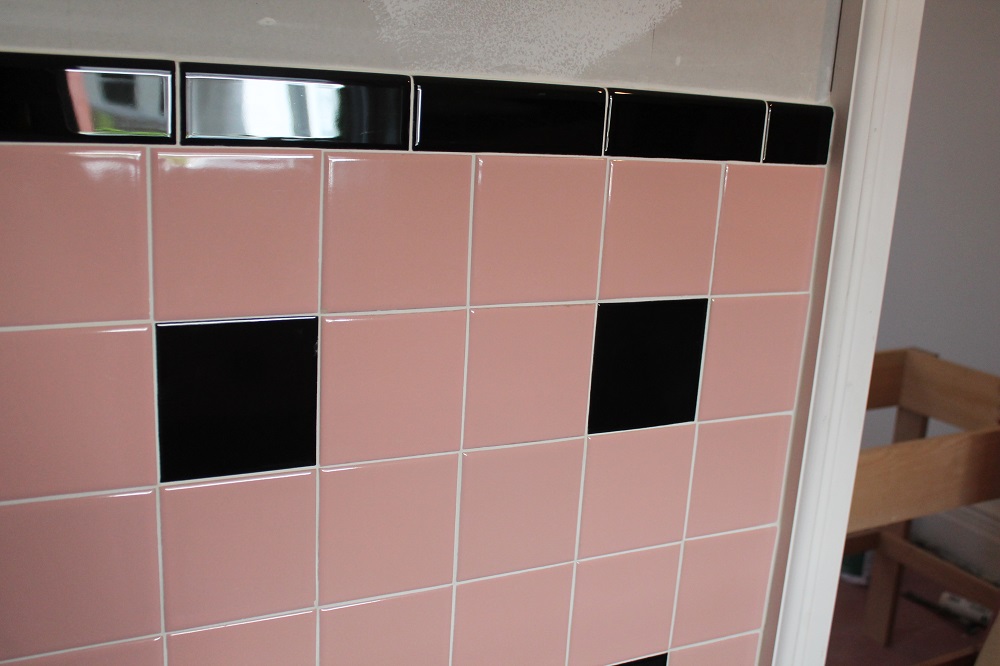 Accessorize with Pink Interior Design Accents
Pink decorations and accessories can soften the look and feel of a room. Whether for display or practicality, incorporating a small amount of pink adds a touch of class.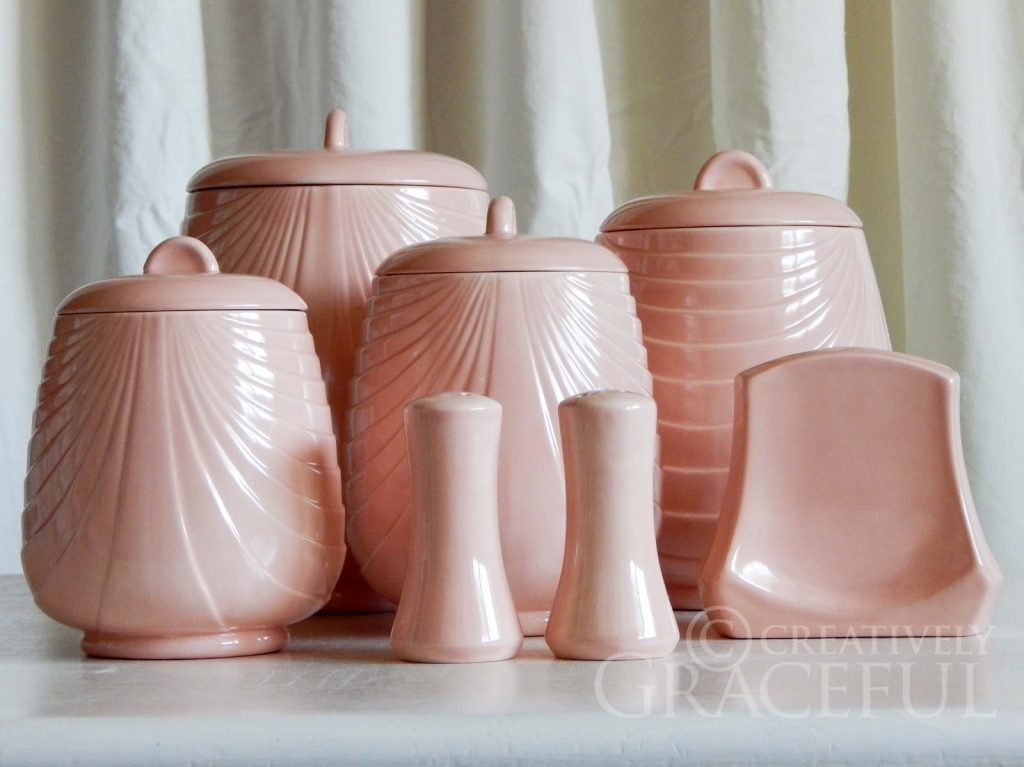 Pink kitchen décor can extend to elegant bar stools that are perfect for any counter or island. Again, you see how well pink and brass work together to create a sophisticated look.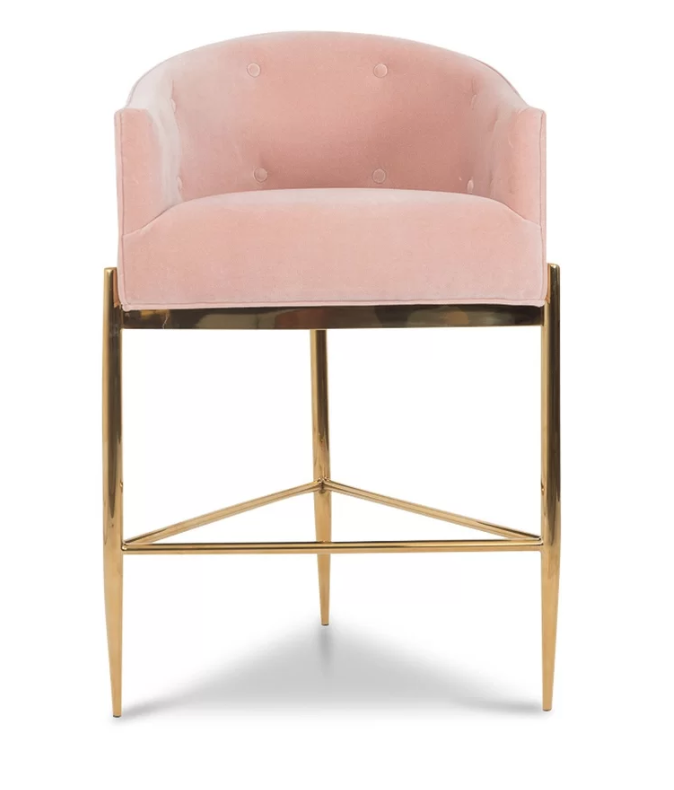 Getting back to hot pink interior design ideas, take a look at this tufted storage cube. Bright pink instills a feeling of confidence. A small eye-catching "pop" of hot pink invigorates a room without seeming overbearing. When done right, pink can make quite an impact. Just one small, unexpected touch of pink in a room can make a tremendous difference in eye-appeal.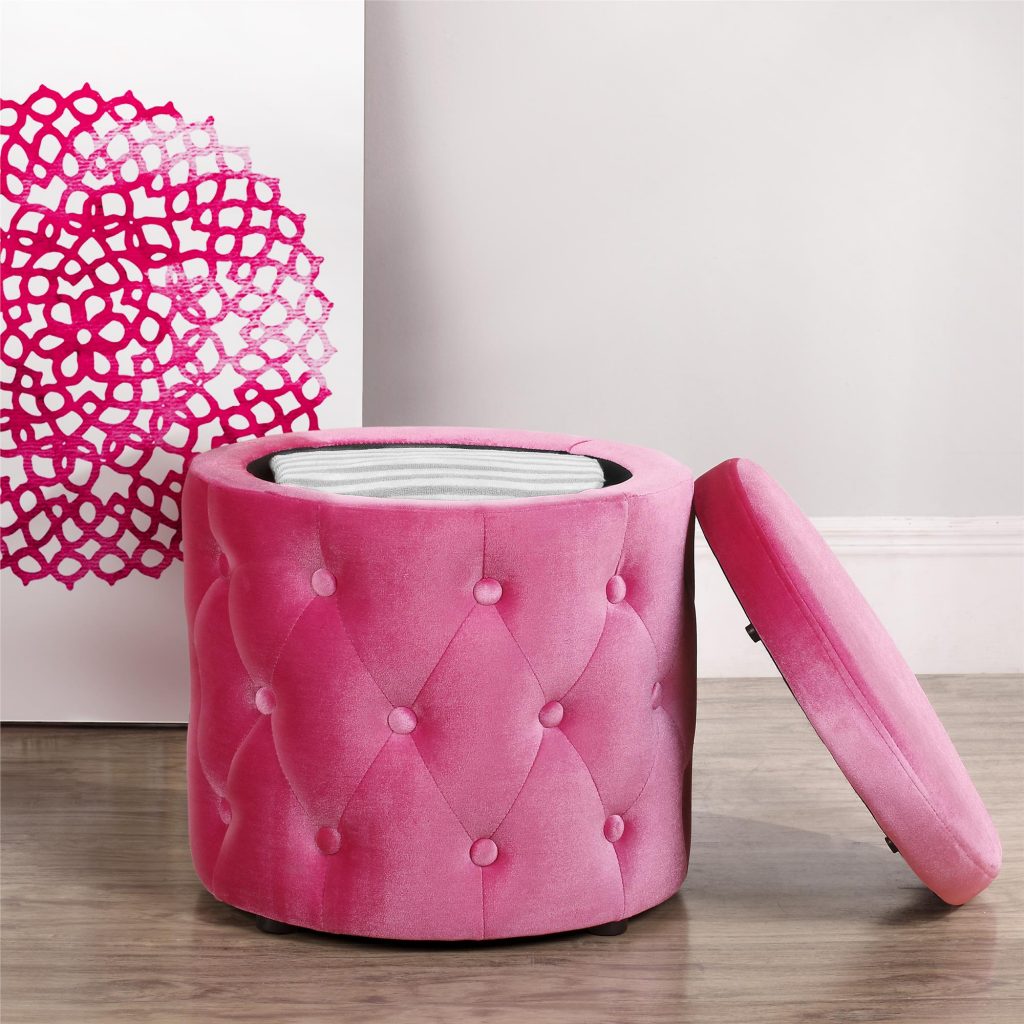 Contact HK Interiors in Coral Springs to discover how our interior design services can help you transform your home or office into the vision you desire. Call 954-401-8542 today for all your interior design needs throughout South Florida.