Luxury – as a noun, it means sumptuous, opulent, lavish, magnificent, splendid. For some, luxury is synonymous with decadent, and when it comes to interior design, nothing is too much. Decadent interior design is a whole world away from everyday comfort and functionality. That is not to say that luxurious furnishings cannot also be comfortable and functional – it is just that those are not the primary quality.
When most people think about decadent interior design, they envision massive crystal chandeliers, marble countertops, gold fixtures, rich fabrics, and expensive price tags. You also expect the finest quality from luxurious home furnishings.
Perhaps you are looking for that one-of-a-kind piece that will make a statement in your home. Or, maybe you want to redo a room that will be a showstopper. Whatever your desires for interior design, it is out there – or it can be custom made to your specifications.
Some Options for Decadent Interior Design
Everyone has their likes and dislikes for styles and furnishings. The photos below offer a vast array of decadent interior design pieces that may compliment your lifestyle. Perhaps you want to add them to your wish list for your next remodeling job.
In this photo, we have a pair of Swedish Modernist Winged Back Spider Web Armchairs, circa 1940, valued at $7,900. The chairs are both functional and comfortable, offering a unique design.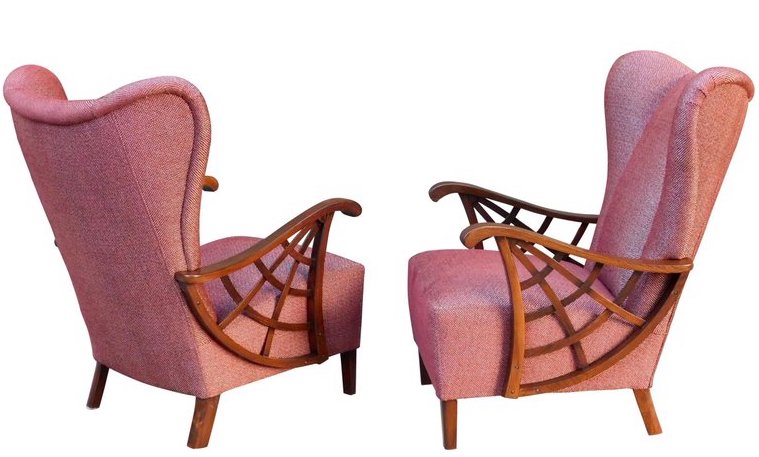 When you think opulent chandeliers, the one below probably does not come to mind. The Bocci 28.19 Cluster Chandelier below features 19 color globes with a round ceiling canopy. 64 assorted color options are available. You can choose spheres that are transparent in color, opaque, or only have color on the "satellites." Both Xenon lamps and LED are available for a price tag of $17,100.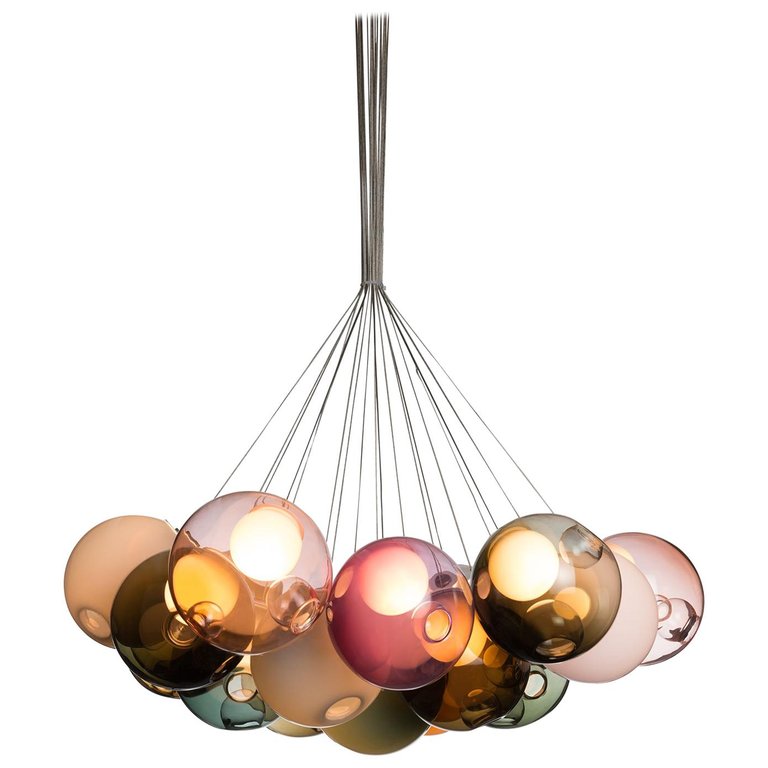 If you are in the market for a new sideboard, your head might be turned by the Heritage Sideboard by Boca do Lobo. White and blue hand-painted tiles cover the sideboard which features two bronze and glass shelves. Gold leaf covers the interior door and four drawers. This limited-edition product featuring bronze, ceramic, glass, and gold leaf materials from 2015 is valued at $21,996.21.
Next up in our quest for unusual and decadent interior design we find this Illuminated Resin Chair by Hally Olivetti. The 1991 signed and dated fiberglass chair features a single light underneath to illuminate the flora and leaves cast into the resign. This chair can be yours for $25,000.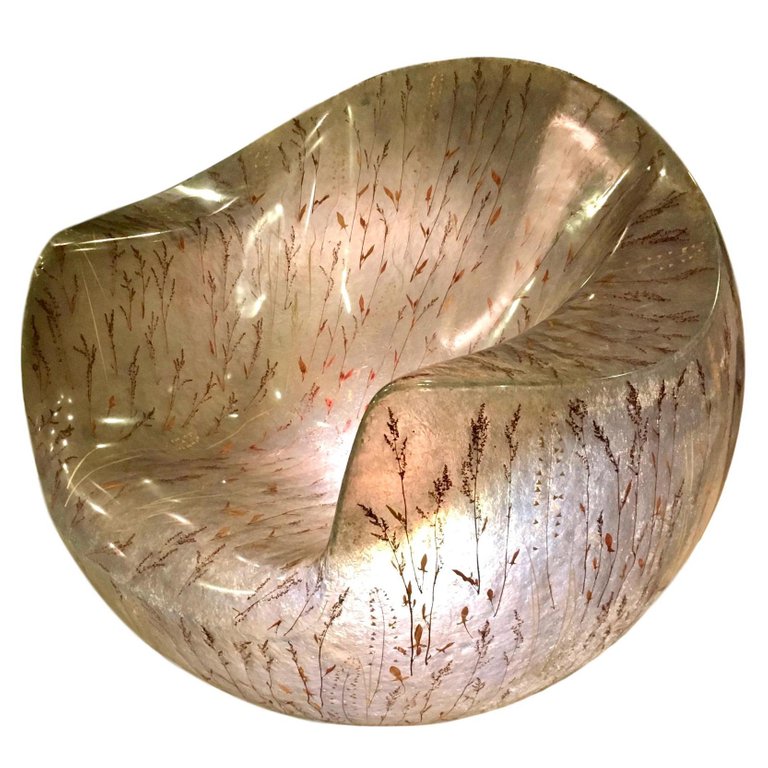 Another unique sideboard offering is the Piccadilly Sideboard in Wood and Smoked Glass. This sideboard, also by Boca do Lobo, is made from smoked glass and wood. It is a contemporary new design that blends enchanting fantasy with potent reality. This limited-edition item houses an exquisite mirrored interior with four drawers and two smoked glass shelved. The price to bring this piece from Portugal into your home is $47,550. Of course, as with all designs highlighted here, shipping is extra.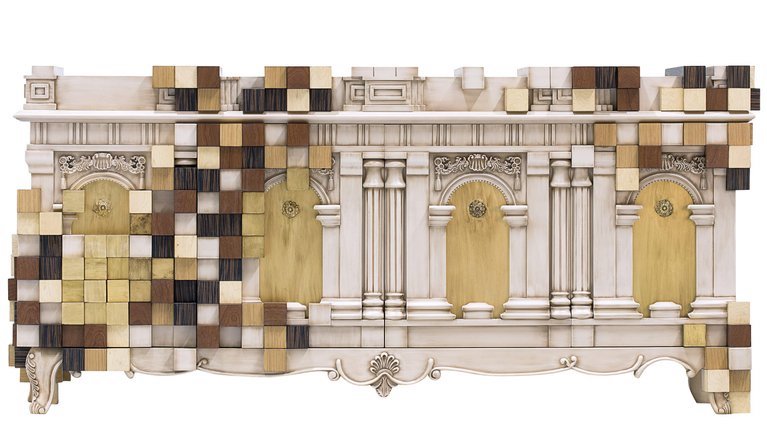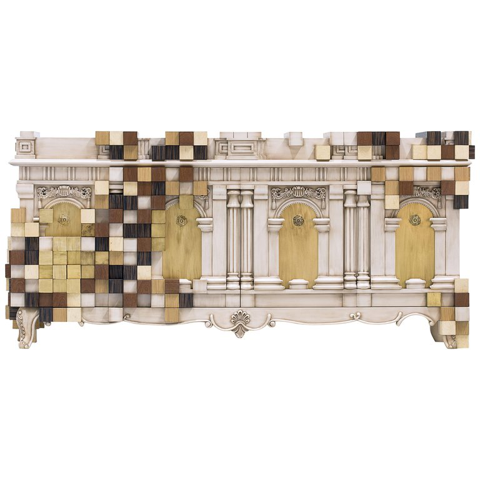 Perhaps your taste in decadent interior design sends you on the quest for an opulent place to lay your head at night. If so, you may find this Personalized Classical Italian Canopy Bed Frame right up your alley. This 21st-century masterpiece has been marked down from $206,019.96 to only $167,215.97. If you are looking for a bargain, this might be the bed for you.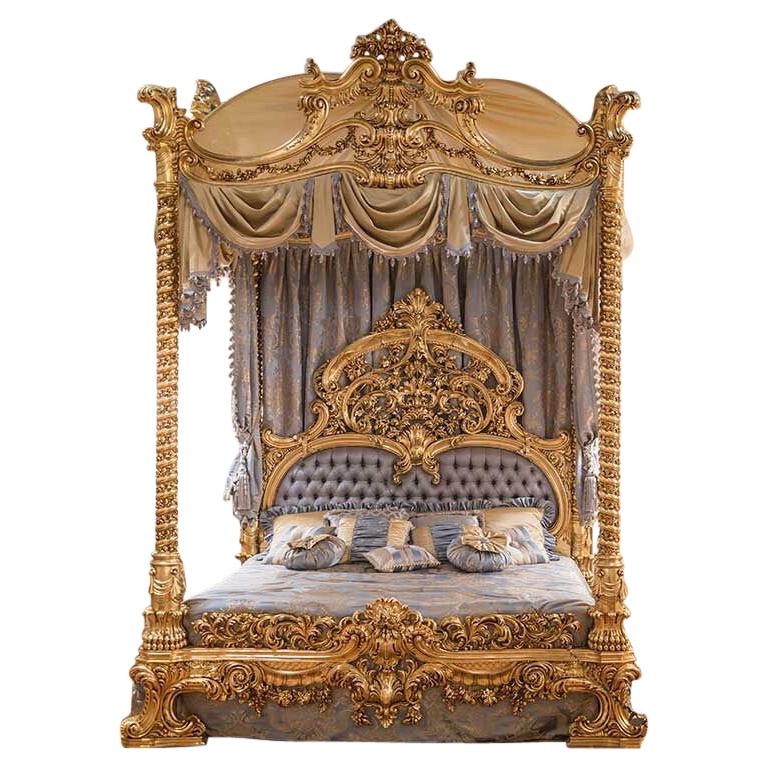 Our final feature today is a magnificent ash armoire created in 1895 for the Winter Palace of Tsar Nicholas II. Towering over eleven feet tall, this masterfully crafted armoire features Corinthian columns, elaborate turrets, stepped arches, and urns. This armoire can be yours for the price of $348,500.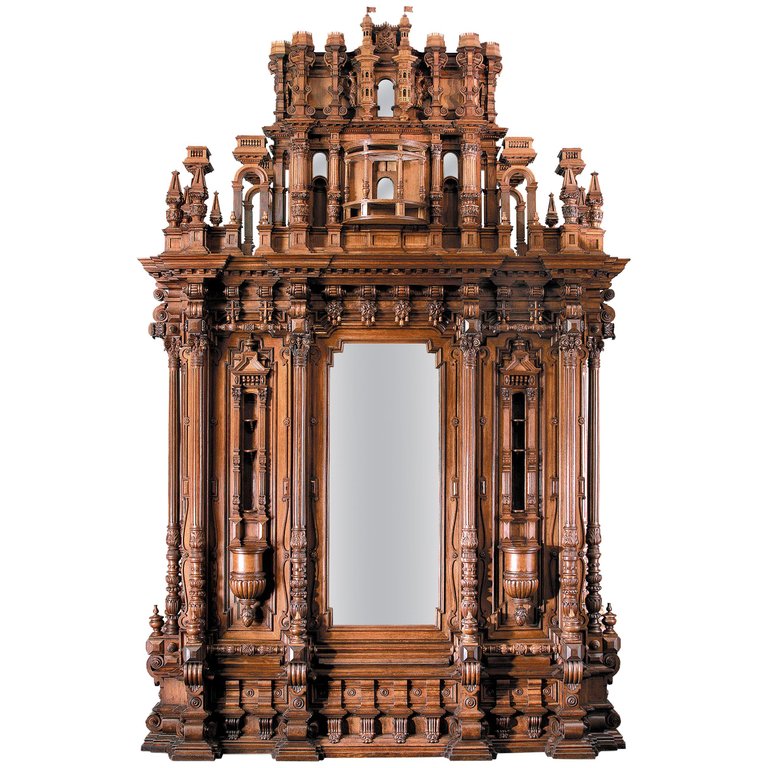 Now that we have embarked on a tour of some decadent interior design options, what are you looking for to make your home complete? Contact HK Interiors to discover how our interior design services can help you transform your home or office into the vision you desire. Call 954-401-8542 today for all your interior design needs.