In our previous blog about Green vs. Sustainable, we discussed how builders, manufacturers, and designers are making buildings eco-friendly. Today, we will address some of the ways you can improve the indoor "health" of your home by purchasing green products.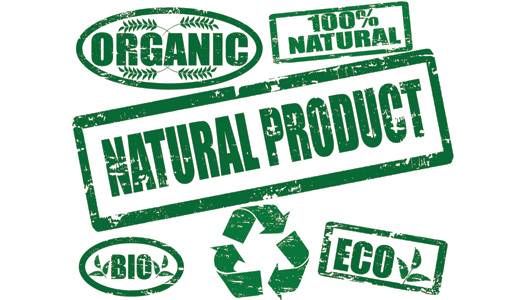 What are green products and how do I get them?
Green products are items that can meet either of the following definitions:
A product that is less detrimental to the health of the inhabitants than its traditional equivalent

A product that has a lower environmental impact than others in its category
It is also important to point out that just because a product says it is "green" does not necessarily make it a fact. The terms "green," "sustainable," and "earth friendly" do not always mean the same thing. Labeling can be deceiving.
Also, although something may be truly "green," it will likely still leave some small impact on the environment. Ultimately it is the degree of impact that makes the difference.
What to Look for When Choosing Green Products
Some of the attributes to consider when choosing green products for your home include:
Biodegradable or reusable

Locally obtained – fewer fossil fuels used for transport

Made from recycled materials or sustainable and renewable sources

Energy efficient

Low maintenance

No ozone-depleting chemicals

Free of toxic compounds

Do not produce toxic by-products
Whether you are looking for green building products, energy-efficient appliances, organic foods, responsibly forested wood, or organic furnishings, there are some seals of certification that you can look for to help you with your selections:
Green Seal Certified – This symbol of Green Seal Certification lets you now that the product has met rigorous, science-based standards. Some of the green seal-certified products include household cleaning supplies, food packaging, paper items, sanitary paper products, and printing & writing paper.
Energy Star – When you see the Energy Star symbol on a product you know that you are taking a step in the right direction towards sustainable living. Energy Star certified products use less energy and water and help cut annual greenhouse gas emissions. You can find the energy star symbol on a wide variety of products, including computers, light bulbs, ceiling fans, refrigerators, washers and dryers, phones, air conditions, televisions, and more.
USDA Organic Product – This symbol lets you know when food is grown without genetic engineering, irradiation, synthetic fertilizer, pesticides, and other dangerous chemicals. Produce, dairy, meat, poultry, and packaged foods may be labeled USDA organic.

Forest Stewardship Council – When you see the FSC symbol, you know the wood products you are looking at came from environmentally managed forests. Since 1993, the Forest Stewardship Council has worked to promote responsible forest management.

Global Organic Textile Standard – Products that are GOTS Certified contain organic fibers. More importantly, the certification looks at the entire textile supply chain to meet the proper tracking and management of organic
Global Organic Latex Standard – GOLS certification also ensures the proper tracking and management of organic materials and finished goods.
Greenguard Certification – The Greenguard Certification mark lets you now that the products meet strict chemical emissions limits to back up sustainability claims. You will find this certification on interior furnishings, furniture, cleaning products, electronic equipment, and other products.
These are only some of the many certification programs available for a vast array of green products for your home.
There is an excellent website that you can turn to when purchasing cleaning supplies and consumer products for your home. www.ewg.org is the Environmental Working Group that tests many of the items you buy every day. For their website that tests personal care products, visit www.ewg.org/skindeep to see if the makeup, shampoo, and other products you use are safe or toxic.
Next month, we will highlight some of the many wonderful products you can buy that are green and eco-friendly.
Contact HK Interiors to discover how to incorporate green products into your next interior design project. Call 954-401-8542 today for all your interior design needs.